We have done our best to include every kind of image you might possibly need. Buy these images ONCE, and reuse them year after year. You might only need a few graphics for gift tags or Christmas cards this year. Next year you may need to create some documents for work. The year after that, you may have your own eBay auctions or begin creating Christmas templates to sell!
How much would you expect all these images to be worth? I can't count the number of hours that went into gathering these graphics and creating this package? Let me just quickly remind you of how HUGE it is (don't worry about your download - we have broken the package down into smaller zip files to make it faster for you):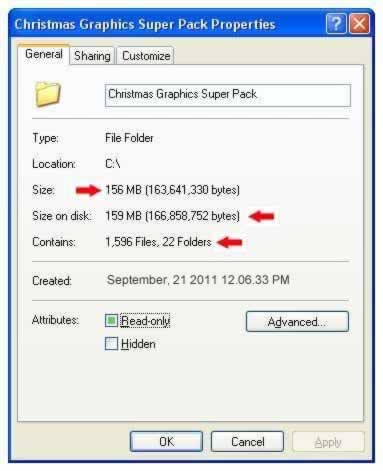 Yes, that's RIGHT - OVER 156 MEG
Of Beautiful Christmas Images!
Over 1,500 Image Files In 22 Different Categories!
That screenshot was taken directly from my PC - and that's exactly what you'll get, over 1,500 images - that you can reuse over and over.
I thought about charging $97.00, the package is easily worth that one time payment after all the hours it took to find them for you. But... during Christmas, everyone has a tight budget - including me :-)
So I thought, how about $67.00. Still a bit high though I thought. You can get a couple of really nice christmas presents for $67.
$47.00 then? I thought that after I split payments with other people who would also like to sell this package that would leave us both with about $23.50 - but then there are fees associated with selling - so say $21.00 each to round it off.
So $47.00 has been decided, now it is up to you to take the next step to secure your Christmas Graphics Super Pack before someone talks me into increasing the price.
So Download This Wonderful Set Of
Christmas Images RIGHT NOW For Just $47!!!
NO WAITING! ORDERS PROCESSED IMMEDIATELY! DOWNLOAD IMMEDIATELY
OVER 1500 HIGH QUALITY IMAGES!

Click The Button Below To Order

One time payment:
Order via ClickBank's secure payment servers with credit card or Paypal. Instant download upon ordering no matter if it is 3am or 4pm.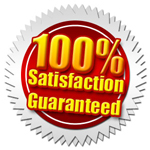 The Images In The Download Package Are Of Higher Quality

Than The Ones Shown On The Page!

P.S. Remember... you get over 156 MB (broken down into smaller download sizes) of beautiful Christmas Graphics.. over 1500 images in 22 categories - all ROYALTY FREE... SO DOWNLOAD THEM NOW (EVEN IF IT IS 2 AM IN THE MORNING). THEY ARE YOURS TO KEEP FOREVER!

Not for you? Share it with someone else!



You can print these images cheaply on cards, ornaments and 550 other products at Picture Your Life Get an exclusive 5% discount with our coupon code: "mbcmas5 "